Kudos for AuditMyPC.com from organizations

Book by Ed Tittel & PC Magazine – (ISBN 0-7645-7769-7)
Covers our site and how to protect your computer from spyware, viruses and malware.
Ed Tittel, writing windows security topics
Great Read! (of course, right :)
Covered in PCGuia Portuguese magazine and PC Magazine US publication.


Honorable mention in PCWorld.com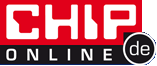 Glauben Sie, Ihr PC sei sicher? Dann testen Sie ihn selbst. Im Internet finden Sie einen Online-Test, mit dem Sie Ihren Rechner auf Schwachstellen überprüfen können.
digg – Voted one of the top 3 internet speed tests in the world!
Recommended in The Complete Windows XP Handbook 3.
Great review and coverage in the Internet Advisor, a British Magazine.
Featured on the Chase and Sam Tech Talk show.
Recommended site on the 'Kim Komando Show'
Kudos for AuditMyPC.com from individuals
Wow Jim! Before visiting AuditMyPC I had gone to countless sites trying to clarify my vast confusion about all the security issues: firewalls, spyware, adware, registry-ware, virus-ware, popup blockers, etc. The result of all this wasted time was still more confusion. Then I happened upon your site. I ran your tests and read your easily understood explanations. And for the first time I feel that I am getting a good handle on the security issues.
Thanks for creating this fantastic site. Your site provided a good wake up call for me just as I was about to be lulled into a false sense of security behind my firewall.
Sites like these are a godsend. Keep up the good work!
Clear and easy to use site, well done! Thanks.
You have the most awesome security site!!! I could not imagine that in spite of my firewall, anti-virus, you were still able to discover vulnerabilities. Good luck and more power to your site, simply the best!!!.
I found your wonderful website while browsing through a search engine. I have had my Dell laptop XP pro for almost a year and have visited a few online security audit sites. However, this is the first site to offer me true peace of mind through its easy language, ease of use, and great tips on how to make my cyber-surfing less noticeable on the web. For example, questions I have asked re: java have never been answered to my satisfaction – until now. Thank you for your website!I will be a frequent visitor checking for updates!!
Great site! Great service! I will definitively come back to check for security vulnerabilities. Thanks a bunch.
I think this is a terrific service, I was very impressed with the results.
Thank you so much for this site. I never realized how vulnerable my computer was, and the browser tests freaked me out! Thanks for making the world a better place.
I have found your site very useful. In fact it is the best of its kind. I discovered my system had 'parasites' installed and was able to remove them. Many thanks for your help.
Your auditing stuff is really really superb. Although I am a computer professional, all this time I was unaware that someone was accessing my computer. With your audit I found that. I really appreciate this kind of utility you provide people. Thanks!
Great site, will definitely revisit once I've sorted out the loop holes. Thanks!.
Great site, an absolute must for anyone wanting to check their firewall. Keep up the good work!
Very quick!
A friend on mine turned me on your website. I think it's great that there are people like you, who want to show us the real deal about who's seeing what, regarding our pc's on the web. Keep up the great work. Thanks.